Weddings are enormous events indeed. It's one celebration in a woman's life when it is okay to leave her career on hold just to shop for all the perfect things to use for her big day. If your own wedding is up and coming, today, more than ever, is the best time to shop for several of your needs, especially wedding shoes. It's important to consider what the top 5 bridesmaid shoe colours are today so you can decide which motif to use on your wedding day.
Popular Bridesmaid Shoe Colours
5. Red Bridesmaid Shoes
Red brides are slowly emerging. The red wedding shoes and wedding dress has been tried by many modern brides out there. However, people are still waiting for that radical celebrity who would wear a blaring red gown as a wedding dress for all the rest to follow suit. In the meantime, you can set the trend, you and your bridesmaids wear red instead.
4. Blue Bridesmaid Shoe
Blue wedding shoes is slowly getting to be a very popular choice for the modern bride. Blue is perfect for dawn winter weddings. Lace your wedding with the very royal blue theme and your guests will feel that they're attending a wedding fit for a queen.  Don't forget blue bridal shoes can be your something blue at your wedding.
3. Yellow Bridesmaid Shoe
Brides are wearing yellow wedding shoes to link in with bridesmaids who are also wearing yellow.  You have surely heard. Faint yellow is now the trend, especially for summer and beach weddings. If you want to wear yellow, be sure to get the matching wedding shoes that will look perfect with it. And let your bridesmaids do the same.
2. Pink Bridesmaid Shoe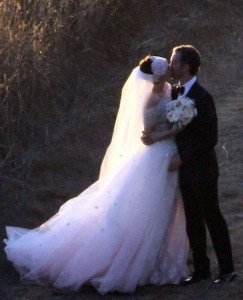 You surely have heard of Blake Lively's wedding. She's wearing a pretty pink gown that could otherwise fall under prom dresses if it was not too elegant and elaborate. Justin Timberlake jumped when he saw it. Also, Anne Hathaway's wedding gown is a very faint pink. Why not join the bandwagon and wear pink yourself, along with your bridesmaids.
1.Ivory Bridesmaid Shoe
No matter how modern a bride can be, many of them are still going for the traditional, off-white wedding gown. There's no harm about letting your bridesmaid wear the same colour  Princess Kate did it on her wedding. Pippa Middleton is so pretty in her rather simple ivory bridesmaid gown she almost stole the limelight.
So step on over to Sole Divas and view our fabulous selection of wedding shoes, bridal shoes and bridesmaid shoe.
Google+