What better way to finish off a dress, than to find a pair of fabulous navy evening shoes and you will find it in the Sole Divas collection. If your taste is understated and eye-catching or sparkly and classic, Sole Divas have the perfect shoes for you. Check out their fabulous evening shoes and discover how they will enhance your beauty in every occasion you are attending.
Shoes to find at Sole Divas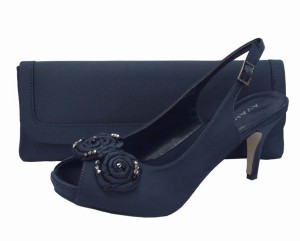 So you want to be the most elegant woman at your corporate event? If you are not wearing shoes by Sole Divas, you are less likely to make that possible. Navy evening shoes are the sophisticated satin by Spanish Menbur designer. Two flowers twisted at the toe, with deep pink & silver balls for that additional sparkle. Three inch covered satin heel and changeable elasticated clip at the ankle for the best fit. These shoes are also available in fuchsia pink and there is also a clutch bag which is match to it.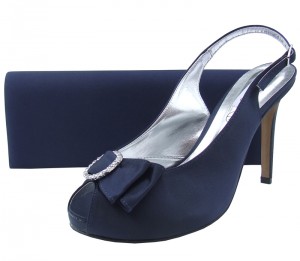 · The fabulous navy ladies shoes by Lexus designer shoes. Extensive mock bow above the toe and covered diamante ring centre for additional sparkle. This shoe is perfectly matched with the NAVW53 clutch bag.
There are different brands of navy wedding shoes available at Sole Divas, with the perfect handbag to match. Find the pair of wedding shoes you want in the perfect style and colour. A great pair of shoes for your wedding day, that you will surely find at Sole Divas is provided at a very reasonable price.
If you are looking for beautiful brands of shoes such as the Lunar, Menbur, Lexus, and Paco Mena, Avance and Heavenly. These are perfect brands of ladies shoes to wear. Here, you will surely find the perfect shoes that will surely match to your personality. With these versatile and elegant womens shoes, you are not only making a statement on every event you are attending, but also giving your feet the ultimate reward they deserve.
View our vast range of evening shoes and wedding shoes available at Sole Divas.
Google+